With Bitcoin's price gathering positive momentum in its price charts, some of the important metrics were beginning to witness a shift.
The largest digital asset recently breached over the $11,500 once again and it is currently marching towards a re-test of the $12,000 resistance. With the price climbing the valuation ladder, the Glassnode indicated that the asset's realized price reached an all-time high.
Realized price, which is different than the realized market is estimated by dividing the realized cap by circulating supply. An increasing realized price for Bitcoin suggested that the distribution of BTC is taking place, with buyers coming in at higher price points.
The trend is definitely positive but it cannot be taken seriously on its own without the support of other fundamentals. With the realized price of Bitcoin, increasing it is important to evaluate its profitability as well.
Bitcoin UTXOs: higher profitability indicates confidence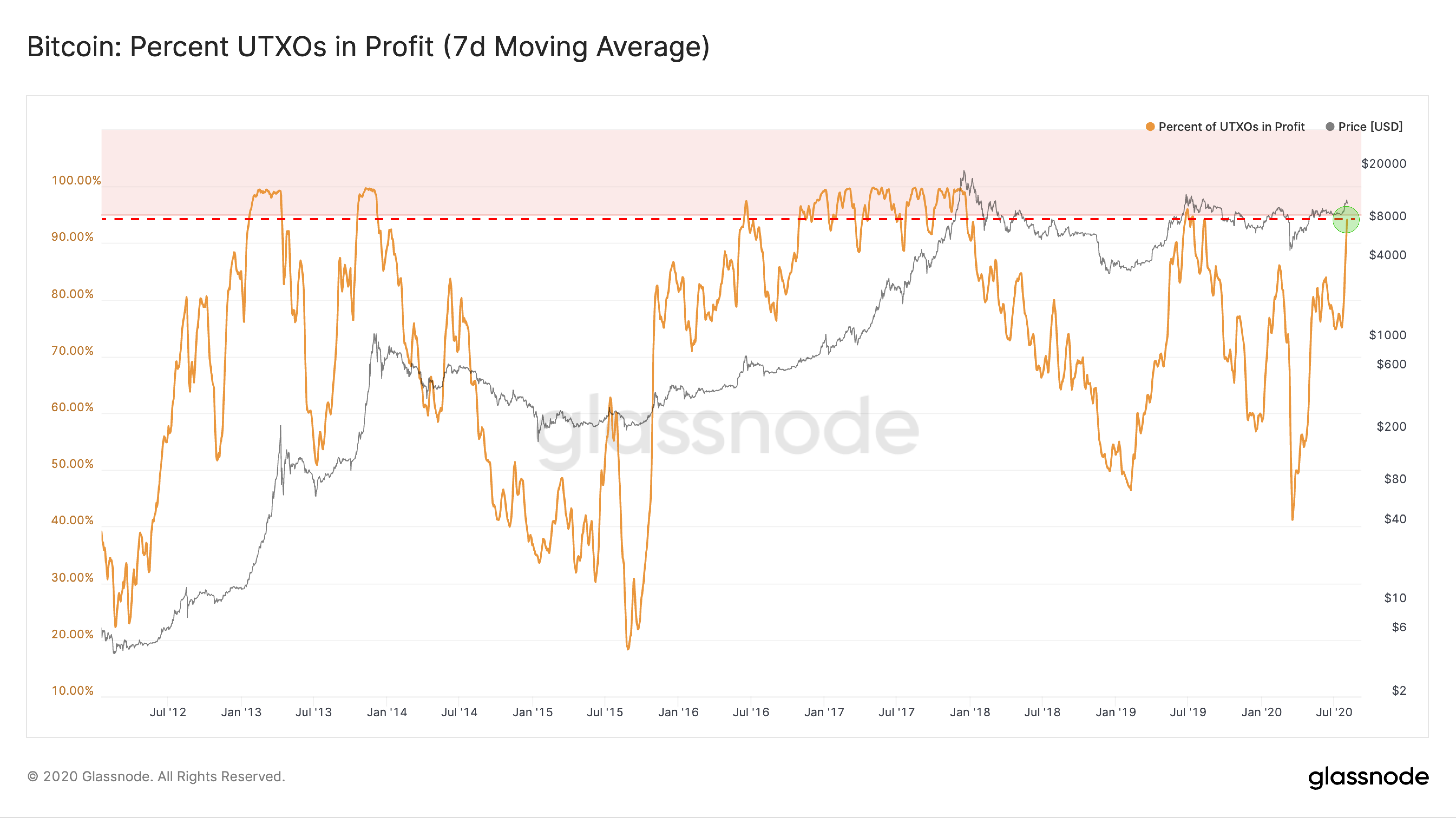 Source: Glassnode
Now according to the above chart, the price of Bitcoin going above $11,000 recently led to the profitability of 95% of Bitcoin UTXO.
With the UTXO profits going up, it lays down the perfect time for even distribution of BTC in the market, which may have one of the factors for the improved realized price.
Now, breaking down the above analysis, further Glassnode suggested that a huge profit chunk of the UTXOs was created between the range of $6,000-$10,000.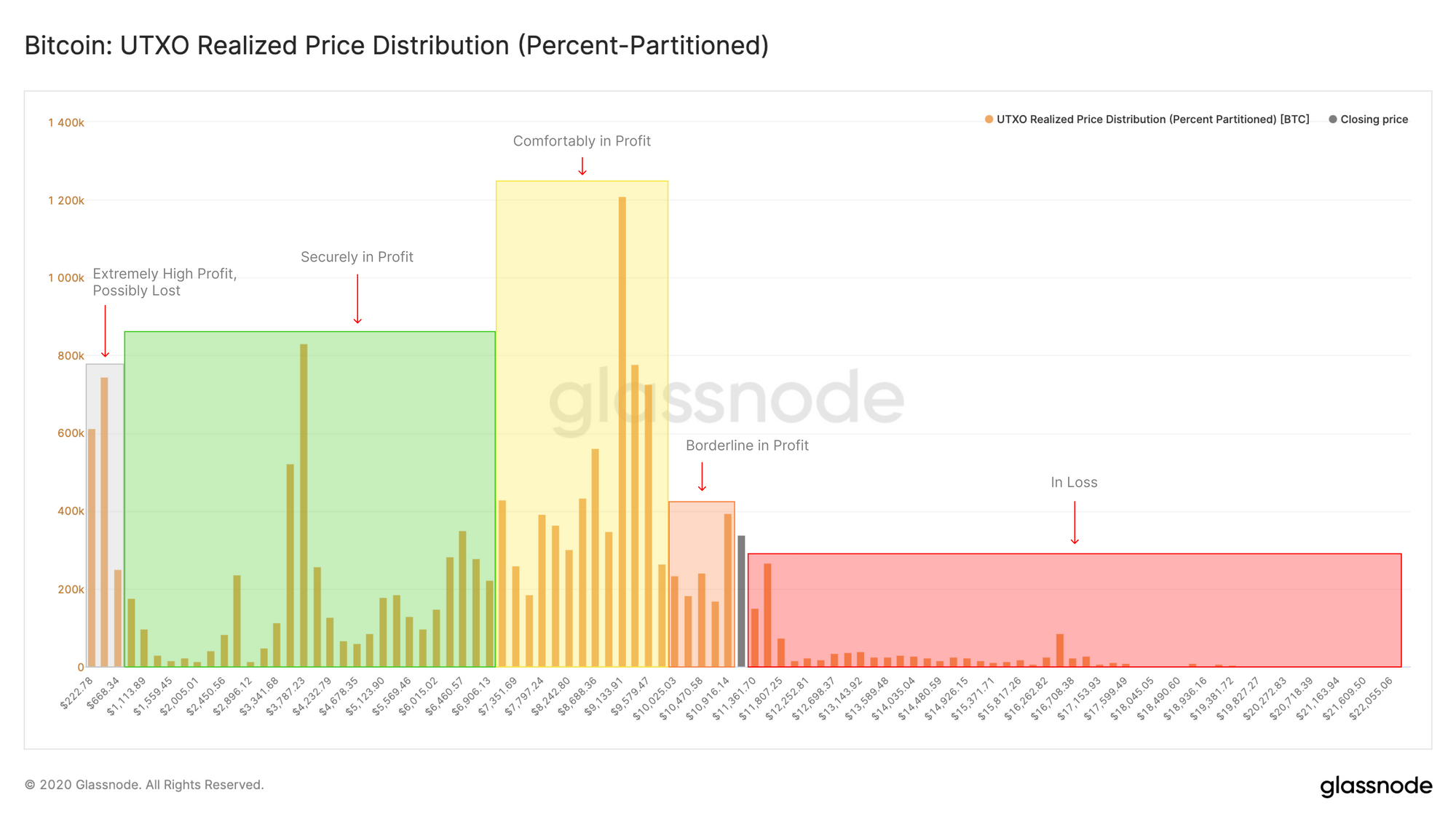 Source: Glassnode
For the large improvement of the community, this is extremely positive, as it meant that the confidence implied by the investors into Bitcoin's valuation was high and they were not tempted to sell in the market. Now, understanding the relationship between net profit/loss and realized price of Bitcoin is key.
The improvement of Bitcoin's realized price might improve positive sentiment but it is unlikely to trigger a bull run on its own. Therefore, the fact that UTXO's profit was at a high, the realized price index speaks from a position of strength.
For Bitcoin, its key on-chain fundamentals are likely intertwined, where collective progress across the board moves the price up in the charts.
Considering, Bitcoin's market maturity rate has slowly risen over the years, FOMO buyers alone may not dictate the market anymore, hence it was unlikely for the "all-time-high" realized price of Bitcoin to facilitate an immediate bull-run.
Such factors will get add-up over the long-term for the king coin.
The post Bitcoin rallies are cohesive with multiple metrics now appeared first on AMBCrypto.