Crypto.com, a digital currency-based platform from Hong Kong, has recently announced the launch of its beta crypto exchange, with plans to make it one of the top 10 exchanges within 5 years.
Crypto.com to launch a new exchange
According to Crypto.com, the purpose of the exchange — apart from providing a platform where users can buy and sell coins — is to help drive the mass adoption of the emerging asset class. The firm's CEO and co-founder, Kris Marszalek, stated that the exchange is a 'natural extension' of Crypto.com's business, which will ensure that everything remains in its own ecosystem.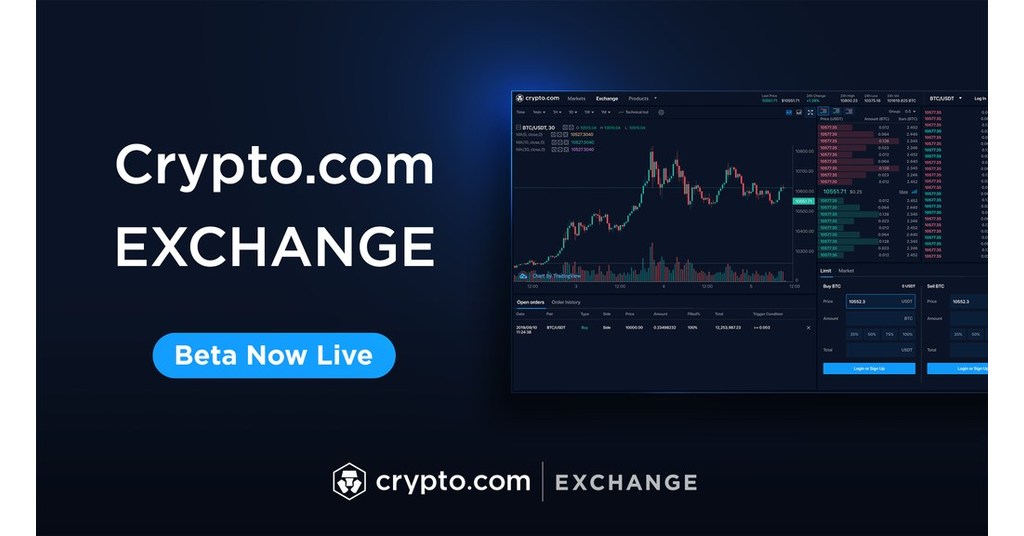 crypto.com announce new beta launch of exchange
The company also highlighted some of the most important features of the upcoming exchange, such as increased liquidity, institutional-grade security and custody, low trading fees, and user-friendly interface.
Crypto.com has managed to achieve a lot in the time since the company's founding. It currently boasts over one million users, and it is one of the first crypto firms to obtain requirements necessary for the Cryptocurrency Security Standard. The platform also has an impressive security reputation and has never suffered a hacking incident, according to Marszalek. These factors promise a high success rate for the upcoming exchange.
Marszalek revealed that the exchange will support 9 cryptocurrencies immediately after launch, including Bitcoin, Ethereum, XRP, Litecoin, USDT, EOS, Stellar, and MCO.
CRO Token Will Fuel the New Platform
The new platform will utilize Crypto.com's native cryptocurrency, Crypto.com Coin (CRO), to provide a number of benefits to users, such as a fee discount, better execution prices, and increased liquidity.
The token has reacted positively to the announcement of Crypto.com's new beta exchange launch, surging by around 16.01%. Its price at the time of writing sits at $0.0450516, while its market cap has increased to $471.58 million.
The launch of Crypto.com's exchange comes as a bit of a surprise, considering that Marszalek himself stated that he had doubts about launching an exchange. With the number of crypto exchanges in the world already being quite high, there is definitely no lack of such services in the space. However, he has changed his opinion recently, stating that he now sees the exchange as a necessity in order for Crypto.com to grow further.
Not only that, but he believes that the exchange will indeed thrive, thanks to the firm's large user base and the fact that it already meets all regulatory requirements.
What do you think about Crypto.com's new announcement? Let us know in the comments below!
Images via Shutterstock, Crypto.com
The post Crypto.com Coin Soars 16%, New Exchange Announced appeared first on Bitcoinist.com.