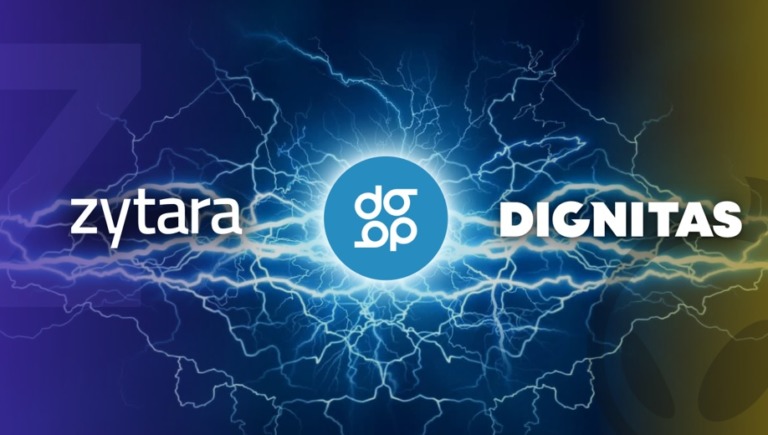 Esports icon Dignitas has come together with fintech company Zytara to tackle payments and value transfer within esports using the DigitalBits blockchain.  
Dignitas' partnership with Zytara is the first major alliance between esports and blockchain, a combination set to overhaul the esports' financial mechanisms.  Zytara, a fintech launching a digital banking platform and payment network for gamers and esports enthusiasts, will leverage the DigitalBits blockchain to power the use of stablecoins and other digital assets.  
Despite their global scope, esports organizations still struggle with traditional payment rails.  Notably, Epic Games experienced difficulties distributing some of their $100 million prize pool for Fornite tournaments.  With esports growing rapidly, this is something that must be addressed, and it appears that Dignitas and Zytara are coming together to lead the charge.   
Dignitas has championed many firsts for the industry, being the first ever esports team to be acquired by an ownership group of a North American sports franchise, Harris Blitzer Sports & Entertainment (HBSE).  Dignitas would later go on to sign a first-of-its-kind sponsorship deal with Susquehanna International Group, LLP (SIG), one of the world's largest proprietary trading firms.    
Zytara will issue a series of Dignitas-branded debit cards and app skins, featuring the recent Dignitas rebrand.  Additionally, the two companies plan to collaborate on a number of unique activations, including social media and Twitch giveaways, as well as pro-player content aimed at driving awareness and engagement for financial solutions for gamers.  With almost 3 billion people worldwide playing games, this combination of gaming and fintech has to potential to promote financial literacy and inclusion that has not yet been seen before.  
Zytara's unique product line looks to connect the worlds of esports and blockchain, enabling gamers access to innovative technologies, such as unique digital assets and decentralized finance.  In aligning themselves with notable brands such as Dignitas, Zytara has doubled down on its "by gamers, for gamers" approach, demonstrating their commitment to their target market of Millennials, Gen Z gamers and esports enthusiasts.  
"Partnering with a brand as dedicated to the financial education and success of our athletes, creators, and community as we are is an extremely valuable opportunity. We look forward to working alongside Zytara to create innovative fan experiences focused on bringing their digital payment innovations to life," John Spiher, Vice President of Partnerships at Dignitas, said in a statement.  
"When the concept of Zytara was first born, it was always about bringing to market a banking platform built by gamers, dedicated to gamers.  Working with one of the most widely recognized esports organizations in the world shows our dedication to this special group of consumers.  We are looking forward to the joint activity taking place with Dignitas throughout 2021 and being able to showcase our innovative products for esports fans and enthusiasts," said Zytara Founder & CEO Al Burgio. 
In 2018, Al Burgio launched the DigitalBits blockchain, a fork of the Stellar protocol.  DigitalBits is built for quick and efficient value transfer, which Zytara will use to enable its diverse product suite, including the optimization of payments and other operations within esports.  The XDB Foundation, the core supporting entity behind the DigitalBits blockchain, has also worked meticulously to create a partnership ecosystem that supports and enhances these capabilities, including Fireblocks, Messari, and Stably.  
In late 2020, Zytara announced the launch of the Zytara dollar (ZUSD), a stablecoin issued in partnership with Prime Trust, redeemable on a 1:1 basis for US dollars. ZUSD is designed for the future of finance, esports and gaming, along with countless other applications.  Recently featured in Forbes, ZUSD will first launch on Ethereum before ultimately migrating to DigitalBits in 2021, enabling significantly higher transaction throughput and faster confirmation times. Burgio sees a lot of potential for ZUSD to become digital money for the gaming industry and beyond.
The post Dignitas Joins Zytara Lineup, a Step Towards Uniting Esports and Blockchain appeared first on Global Coin Report.
Read more at https://globalcoinreport.com/dignitas-joins-zytara-lineup-a-step-towards-uniting-esports-and-blockchain/