There are hundreds of Metaverse crypto coins on the market, and for someone new to cryptocurrency, it may be hard to figure out which ones are the real deal. We decided to compile a list of our picks of the top three Metaverse crypto coins with a unit price below $0.05 to watch in March 2022 and beyond. The list below is ordered by the current price, lowest to highest.
3. Verasity (VRA) – $0.020
Launched in April 2019, Verasity is a Metaverse crypto project looking to tackle the $160 billion online AdTech market with its unique Proof of View protocol.
Verasity (VRA) is looking to solve the issue of traffic fraud by using its proprietary Proof of View protocol that can distinguish between fraudulent bot and legitimate human traffic, increasing conversions for advertisers and revenue for publishers.
One of the most significant problems for online advertising stems from the number of bot farms that plague the web, generating fake traffic to various websites in an attempt to game the system or artificially increase revenue.
Verasity is looking to solve that problem by utilizing blockchain technology, ensuring that only human views are calculated and paid for, creating a healthier ecosystem.
Moreover, Verasity is more than an AdTech solution to fraud. They also feature an Esports platform, an official partner with Axie Infinity's GalAxie Cup, which will trial Verasity's Proof of View protocol.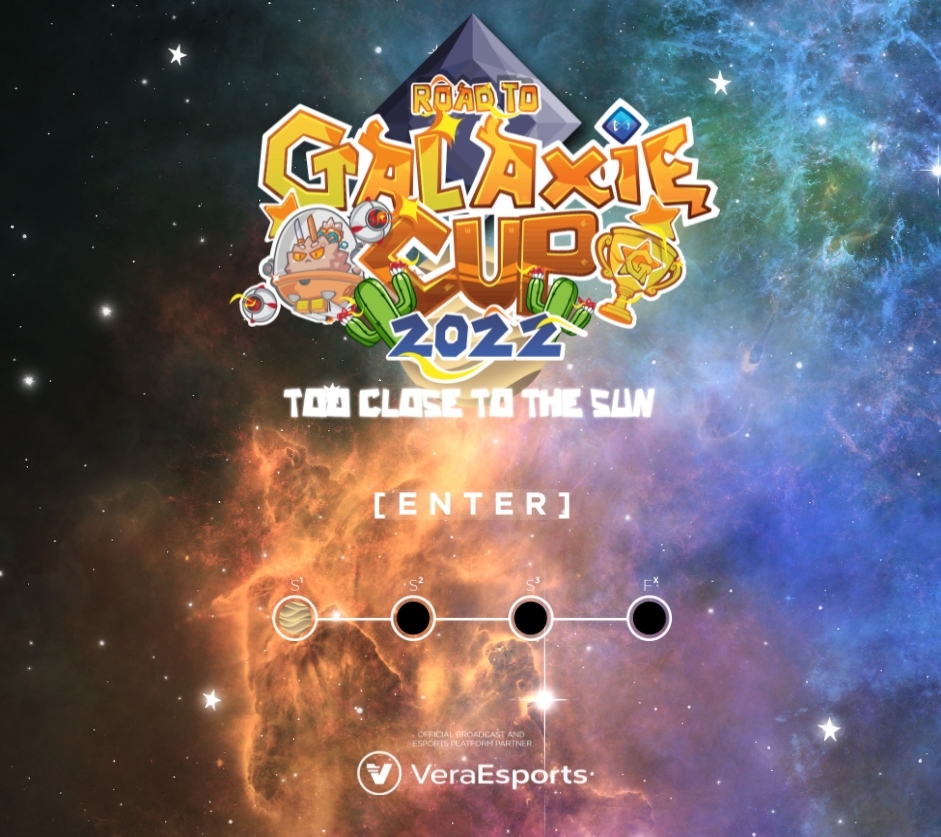 The GalAxie Cup is a major tournament hosted by Axie Infinity, a pioneer in play-to-earn Metaverse games. It was one of the first projects enabling users to earn a living wage from its platform.
VRA is a must-watch in March 2022 as the recent partnership will bring a large amount of attention to Verasity. VRA has also been performing quite well this week, rising by over 7% in price.
The primary utility asset on the platform is VRA, rewarded for users that watch content and interact with Verasity's platform.
You can buy VRA on Gate.io, KuCoin, Poloniex, YoBit, Hotcoin Global, Bittrex, OKX, ProBit Global, and more.
2. Star Atlas (ATLAS) – $0.026
Launched in September 2021, Star Atlas (ATLAS, POLIS) is one of the most anticipated and underrated Metaverse crypto coins on the market. It's the leading Metaverse project on the Solana blockchain and features the best design on the market.
Star Atlas integrates the play-to-earn model into its ecosystem, which will allow users to earn rewards for playing the game.
Check out this YouTube trailer for a sneak-peek at the upcoming Star Atlas universe:
While its Metaverse is still in development, users can browse Star Atlas' NFT Marketplace. The project's NFT marketplace features a unique bidding style similar to how traditional exchanges work, making it easier for users to track the prices of various items on the market.
Star Atlas includes a dual-token ecosystem consisting of the POLIS and ATLAS tokens. ATLAS is the primary utility asset for Star Atlas, enabling users to interact with the Metaverse, buy NFTs, and more. POLIS is the governance token for the platform allowing the users to vote on DAO proposals.
You can buy ATLAS on Kraken, Raydium, OKcoin, Gate.io, Serum DEX, PancakeSwap, etc.
1. Metahero (HERO) – $0.046
Launched in July 2021, Metahero (HERO) is yet another highly realistic Metaverse building a virtual world that will enable users to scan themselves and other real-world objects into the Metaverse.
Metahero partnered with Wolf Digital World (WDW), the leaders of 3D 16k scanning technology used by various AAA game development teams like CD Project RED, the team behind Cyberpunk 2077, and the Witcher series.
For a brief overview of what Metahero is all about, check out this YouTube trailer:
Metahero's Metaverse is called Everdome, and the two go hand in hand. Everdome recently completed its token sale for its DOME token, raising over $9.7 million, speaking to the tremendous long-term potential of the project.
HERO is the primary utility asset for Metahero, whose utilities will include paying for scanning services, interacting with the Metaverse, and more.
You can buy HERO tokens on PancakeSwap, LATOKEN, KuCoin, LBank, Biswap, CoinW, etc.
Disclosure: This is not trading or investment advice. Always do your research before buying any Metaverse crypto coins.
Follow us on Twitter @themerklehash to stay updated with the latest Metaverse news!
The post Top 3 Metaverse Crypto Coins With a Unit Price Below $0.05 to Watch in March 2022 appeared first on The Merkle News.